23 Unique eCommerce Strategies to Rock the Holiday Season 2021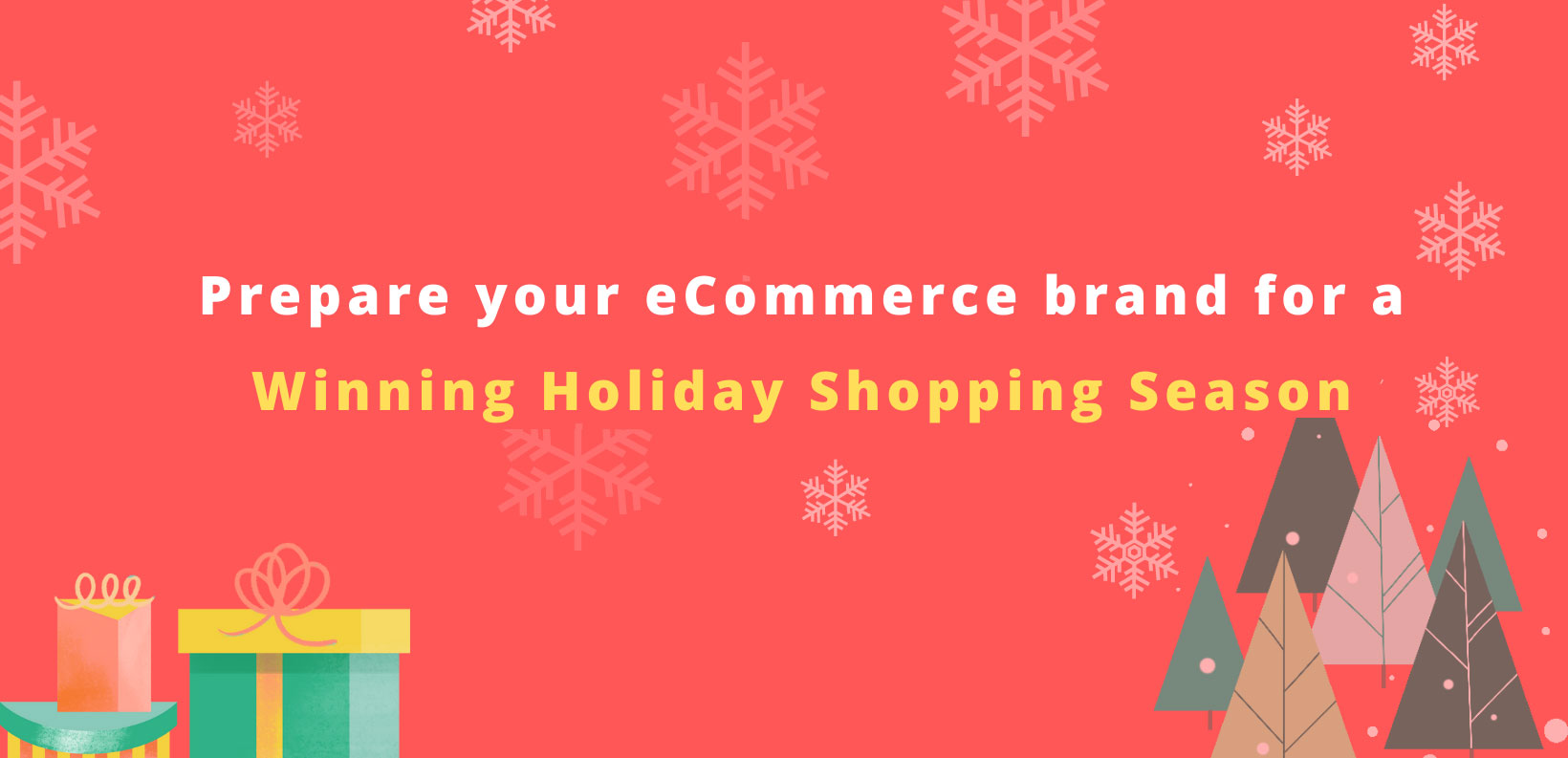 The Holiday Season is almost here! So, what would be your breakthrough strategy to prepare your online store?
Penetrate the competition & leverage up to 10X more sales, or being left behind with a mistletoe in your hand?
No doubt you would choose the first option, or else you wouldn't be reading this, right!
However, since the pandemic has struck, the ice has become a little hard to crack. Businesses increasingly went digital and raised the eCommerce competition off the roof.
Simultaneously, online consumers have also increased, and people enjoy the diversity of gifts online for their friends & family. But, you got to have a unique touch in your services & products (Which we'll guide you on how to add) to pierce the competition & generate revenue.
In fact, top eCommerce giants viz Flipkart has predicted a massive 70% growth this holiday season, considering the tremendous response during their Big Billion Days sale.
Thus, if you want to hit the bull's eye and turn your incoming traffic into ultimate customers, then follow ahead of the whole guide our experts have prepared.
For 20 whopping years, Nethues Technologies have been preparing businesses for their growth potential periods. From Holiday Seasons to Black Friday Sales to Custom Sale Promotions, we have helped enterprises ignite their year with gallons of profits & towers of loyal customers.
Each improvisation point below is fully practical and prepared with a result-bringing approach. Hence, kindly try to relate them with your online business, and you'll end up with adrenaline of growth, inspiration & dynamism.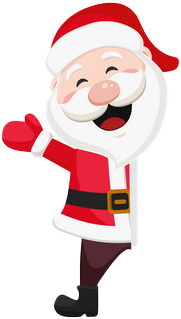 Optimize your store in each possible manner
You might not know, but even Netflix faced a crash on Christmas Eve 2012 due to extreme traffic load on their AWS servers. To ensure that won't happen with your business, here are some intelligent practices to consider
Integrate a website load balancer

A significant volume of wholesome traffic is a dream for many eCommerce sites. But, inabilities to cater that many guests on your website/store could backfire on your brand's reputation & overall sales.
Hence, you should optimize your website/store to handle unanticipated holiday traffic tsunami using CDN (Content Delivery Network) or a Load Balancer.
A CDN uses a data center to balance the load and distribute incoming requests across the server pool to handle traffic spikes with secure encryption efficiently.
It will not only keep your website stable under pressure but also its performance uncompromised, ultimately your visitors more gratified.
Deliver Mobile-First Experience
90% of eCommerce traffic comes from mobile - According to Statista research. Therefore, losing the Holiday season battle is inevitable if your website is not providing a mobile-first experience.
Your online store should have a responsive effect on mobile browsers irrespective of the operating system (Android/IOS).
Luckily, you have an option to go with PWA development. It would supercharge your business with capabilities & features your competitors might rarely have and always keep you one step ahead of them in the race.
Feel free to learn more about what & how a PWA works here.

Third-Party API Check

Never hesitate on evaluating your third-party integrations. These extensions & plugins need expert tuning & updates to function properly.
After all, they have a massive influence on your visitors' experience while browsing, exploring, or checking out of your eCommerce site.
Companies often ignore this step and become miserable victims of its unseen risks, that too during peak holiday season days. We hope you'll mark it as priority in your final checklist.
Be Prepped with 2X Extra Loading Speed
Google confirms that 40% of web users will abandon a website if it takes over 3 seconds to load.

And, especially on Holiday Season days, your website speed always tends to stay a little far behind in performance, no matter how good your hosting is. Hence, try to keep your servers optimized because nobody knows when that emergency speed would require.
Need Help With The Performance
Optimization
Set Up Heat-maps for Far-sighted Victory

Prepping for the holiday season is fine, but what after? Would you enjoy doing the same struggle next year as well? Of course not, right!
While you decorate & optimize your store, go just one step beyond by integrating heat-maps.
It will show you precisely where exactly your visitors clicked the most.
Consequently, you can understand their behavior, design a cunning strategy to serve them, and voila! Win next year's holiday season battle too.
Search Engine, Images & Content Optimization with Keywords

Another user-centric research by Google suggests that 70-80% of people ignore sponsored ads and drift their eyes towards organic search results.
That's why practicing Search Engine Optimization for your eCommerce site will help you acquire more relevant traffic, whom you can turn into potential buyers. 
Hire an excellent digital transformation company that can optimize your entire site with keywords, images with alt-text, content with internal/ external links, and search engine performance with intelligent scripts. 
SEO, of course, is an inexpensive way to improve conversions. It's time-consuming yet worth it because of its long-term benefits.
Invest Your Energy in the
Right Direction
Hire certified eCommerce experts to handle all your technicalities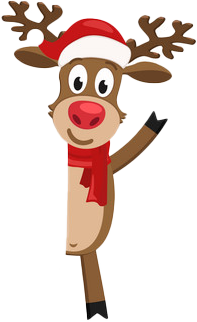 Personalized User Experience
Research done by Accenture proves that 91% of customers are more likely to convert when provided with a personalized shopping experience.
Integrate Personalized Push Notifications

Sending cart abandonment push notifications can help you win your customers back. Moreover, it's is also a powerful technique to reactivate your dormant customers by being a little creative with your push copy.
Popular sites like Amazon, eBay, Zomato & Swiggy do it all the time.
Custom Promotional Mailers

Custom promotion mailers are still one of the cheapest yet effective ways to earn new customers, considering when worldwide email users are projected to grow with 4.3 billion by 2023. 
These promotional mailers do catch the nerve of your audience. However, you need to blend beautiful graphics with an impactful copy! To get your reader to mark your mail as not spam.
As everyone says - "The right phrase pays."
Personalized Combos & Deal Suggestions

The results are unimaginable when people are served with special prepared deals & combos.
You can get experts to integrate some effective APIs that would do this job for you.
These third-party APIs will understand your visitor's interests and present them with the needful combos you fed it with.
Coupons Coupons Coupons!

Sprinkle some coupons across your website this holiday season. These tiny discount shredders can drive even an uninterested buyer to make a purchase (Most particularly for millennials).
The fear of missing out it creates in the persona's mind causes them to add your products straight to their final checkout cart.
Elegant Purchase Gift Wraps

A beautiful Gift Wrap option at the checkout page of your website is another intelligent way to look professional and cut your customers some slack over this tedious task.
Holiday Season's main agenda is to enjoy gifting among your loved ones. And if you offer gift wrap delivery, it could save unwanted hustle of your customers and get you to leverage some extra revenue on the top.
67% merchants recommend expert's consultation before
big festive sales!
It ensures 3X more revenue via growth recipes, conversion hacks, & trading tricks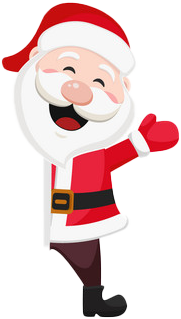 Dress your website up for Holidays!
Now, for this, you need to lock your hands with an experienced eCommerce development company that knows how to make temporary (Seasonal) tweaks without messing around with regular looks.
High-Res Festive Banners
Having high resolution yet eye-catching promotion banners live on your website is the first step to appear festive-ready.
As shared earlier in this guide, you have got only 3 seconds to hook a visitor. Thus, if your online shop doesn't impress them at first glance, they won't stay a minute to explore your offerings at all.
For instance: Check out how this eCommerce site is engrossed with colorful Christmas banners to instantly capture a new visitor's attention during the holiday season days.
Flashing Labels

You must've seen how eCommerce giants catch our eye with their new arrivals. Of course, they use large banners, side stripes, and much more.
But, one compelling piece of this strategy is enabling flashing labels on the products you want to boost sale.
Alert labels such as Few pieces left, Sale On, 50% OFF, New Arrivals, stamps a specific image of that product in visitors' minds and increase conversion chances to many extents.
Promotional Web Pop-Ups

Play with promotional website Pop-ups. They effectively catch your visitor's attention by splashing limited deals & promotions on their screen.
Though, do not overuse them. It sometimes does irritate & make your business look despo!
Separate Festive Landing Pages

Holiday Specific Landing Pages are a pretty hot trend nowadays among digital marketers. It acquires precise data regarding your users' behavior and helps in refining your long-term decision-making.
You can create as many landing pages as you want!
Each for a specific type of audience regarding their demographics, interests, age, or income, and can target smartly for rapid conversions.
For instance: If you have an online gift shop, then you can create dedicated landing pages for specific interest audiences in such a way:-
Target audience: People who missed the previous sale. Copy: 'Missed out on the Black Friday sale? Here's something that would make up to all your desires.'
Target audience: Generally everyone. Copy: 'These are the gifts your parents badly need but never ask.'
Target audience: Teens/Youth. Copy: 'Show your siblings that unexplainable love through these unique Christmas gifts.'
Turn Your Website into an Unavoidable
Shopping Paradise
Hire above 7 years of experienced front-end designers 
A Smooth & Effortless Checkout
According to Baymard Institute, checkout optimization can increase your eCommerce conversion rate by 35.62%.
Which means, you should set a reminder to ask your extended development team to make these optimizations in your online store.
Multiple Shipping Options

Similar to payment gateways, you should also try to offer multiple choice of shipping options. Moreover, it would be ice on the cake if you also offer shipping insurance.
Multiple Verified Payment Gateways

Not all of your customers would prefer PayPal for online payments. Because everybody has their own likings and trust factor, it doesn't mean you need to lose your customer.
You should always integrate 2-3 payment gateways on your site and ensure all are verified and trusted.
This assure the customers that they are trading with a professional & genuine dealer who is worthy enough to be recommended.
Simplified Navigation

Easier the navigation, lower the chances of cart abandonment!
We've seen so many eCommerce sites with complex navigation process.
They ask too many unnecessary questions or options to select, which ruin the ultimate shopping experience and set a long-term example of the worst shopping site.
Hence, always try to keep your navigation process simple enough to be understandable by a kid.
Well-Explained Return Policy

Besides making your exchange & return process easy, always provide a thorough explanation of its terms & policies.
This is the most needed info during holiday seasons sale, or else you will lose your customers to those shiny door eCommerce giants with unbreakable trust among the audience.
Want to Integrate 100% Verified & Approved Payment
Gateways in Your Store?
Let seasoned eCommerce engineers help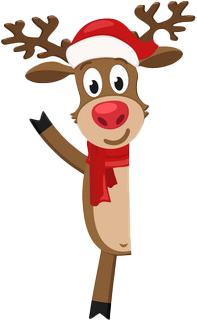 Vivid 'Marketing & Promotion' Campaigns
According to Oberlo eCommerce stats, 33.6% of online shoppers complete their purchase after comparing prices from competing sites. This explains why your marketing strategies should stand out of the box.
Testimonials & Customer Reviews

How do you expect a new visitor to trust and shop from your site in this tangled world of cybercrimes? 
The solution is to include a dedicated portfolio page on your website & earn their trust. It should have your customers' reviews, testimonials (Better if they're in video format), and ratings.
This encourages customers to think of you as a reliable source and establish a legitimate image of your products in their minds.
Social Media Integration

Who's not active on Social Media today? And for online brands, it's inevitable to avoid this social market if they want to be successful.
Integrate your unboxing experience YouTube videos, influencer videos, Facebook page, Instagram handle to your website, and turn your FREE organic Holiday Season traffic into your social media followers as well.
'Customer is King' - Level Support
The holiday season is also one of the most fragile tenures when brands lose their customers' loyalty. Thence, you should never loosen up the support ropes and offer an excellent customer experience that makes your audience feel like a king.
Smartly Programmed Chatbots

Automation is the key to improved productivity - Elon Musk.
You should improvise your store with a live chatbot, programmed to answer the most common user queries during holiday season sales. 
Doing this won't just save your team's energy but also keep things organized, and your customers satisfied.
Proactive Comms

Even if it requires onboarding new members, do not hesitate. Ask your BD team to stay sharp with charged communications & quick replies during the Holiday Season sales.
It will strengthen your brand's long-term relationships, help you stand out, and control audience loss to your competition sites.
Final Words
The holiday season is the busiest time of year for online stores. And we hope that these tips have helped you understand how you can prepare your website & digital marketing strategies so that your business will be ready when December comes around!
Don't forget though, even if it seems like all companies are running on autopilot during the holiday season - there is still time left. 
Contact Nethues Technologies today, and we'll help set up a plan for success with our team of experts right by your side every step of the way. 
We'll stick for all month long, working hard to make sure your business is juiced up enough to have a successful holiday season during COVID 19.
Cheers to a prosperous business.