Magento is undoubtedly the current most popular choice for powering eCommerce businesses.
Due to its vast feature set and modular design, it can be tailored to fit a wide range of business needs.
And with new features and enhancements being released all the time, Magento is only getting better.
So what does the future hold for Magento eCommerce? How can you make your online Magento shop ready to embrace the buyer psychology of the future and grow your business in its shadow?
This blog post will introduce you to the top future trends we predict will shape the eCommerce landscape in 2022 and beyond.
These trends will help you stay ahead of your competition and give your customers a better experience.
Because it's proportionally related to your business survival and growth, make sure you read and understand each trend by linking it to your eCommerce business.
Artificial intelligence for customer engagement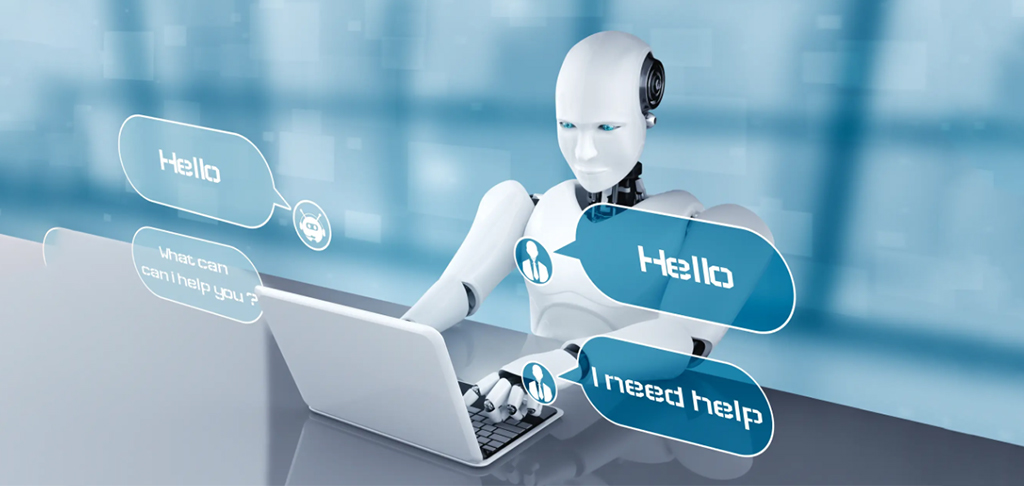 As eCommerce continues to grow, so too does the number of customers. To help these shoppers find what they're looking for more quickly and efficiently than ever before requires an AI that can answer their questions with complete confidence in its response.
1)    AI to crack buyer psychology
We're on the edge of AI to understand customer behavior in eCommerce. Integrated into your Magento, AI-based modules can monitor how customers behave when they visit your Magento store, what products or pages catch their attention most often, etc. It means that you can make better offerings & product promotions that may help you save your costs by up to 50% while assuring a high buyer satisfaction rate.
2)    Chatbots to take all the stress!
The future of customer relationships lies in the hands of artificial intelligence. Amazon recently announced that they are developing an AI chatbot for their website, which will allow customers to get answers about product details and even make purchases without having human assistance on-site or through email messages! This is just one example as more companies embrace automated chatbots to improve their customer assistance. A custom AI-Chatbot in your Magento store will speed up your customer handling, be more pleasing, and resist harsh customer behavior. Plus, you'll save more money on resources.
3)    AI to scrape improvement prospects & mistakes
Whether you're an eCommerce store owner or not, there are bound to be mistakes on your site. AI can help spot these errors and prevent them from being passed off as correct by providing insightful feedback for what needs correcting with links where possible, so they don't get unnoticed!
Using artificial intelligence in your Magento store makes it possible to detect mistakes in eCommerce transactions also. It means that the software can accurately avoid chargebacks and fraud by identifying shoppers who have made mispredictable actions when purchasing products on your website or app – such as ordering more than one item at once!
Post-Pandemic Uplifters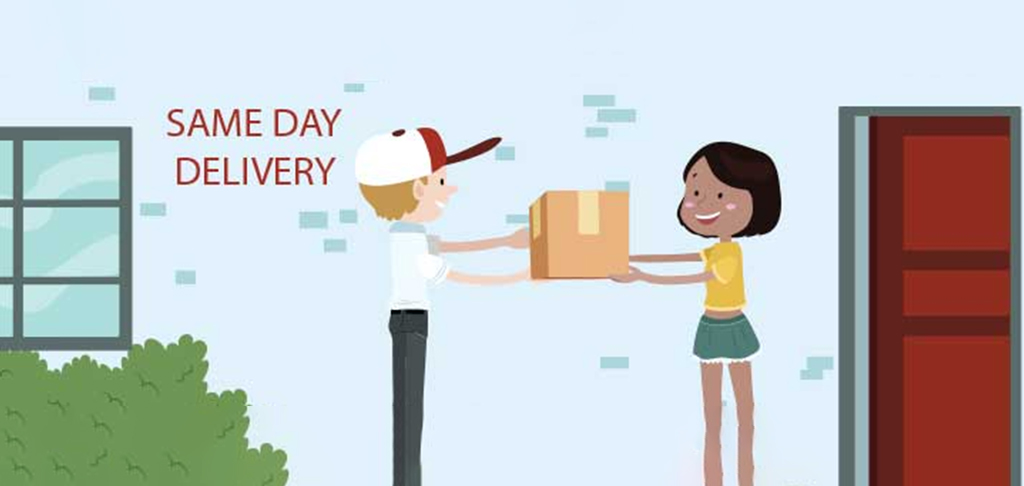 Pandemic is here to stay for a while. But this doesn't give it the right to steal your business. Fight the pandemic effects by charging your Magento store to its best-possible level.
1)    Focus on performance
Since performance has become a significant factor for your customers to stay with you post-pandemic, you can leverage your Magento store's maximum performance by changing its unused files at the OS level.
Your Magento store's performance can be increased by over 300% with just one change in how you design templates and transitions. That's not all either – there are other ways to increase page load speed that will save people valuable time on slow internet connections or mobile devices.
If you are interested in this job, you may check out & hire a certified Magento developer from our team.
2)    Focus on seamless logistics & shipment
Post pandemic, consumer shopping behavior has changed significantly. To stay one step ahead of your rivals, you can't afford to continue with lethargic logistics & shipment management.
You can adopt this trend by speeding up your Magento shipping and logistics with an automated system that allows you to process orders on the go quickly.
Our custom Magento automatic shipment module will identify eligible items and calculate their best possible route while automatically clearing customs. You can also monitor the status of your suppliers, inventory levels, and order processing and handle shipping details on a single platform that's easy for staff members of any skill level.
This module not only takes care of shipping but also enables you to track your business's metrics and provide data-driven insights.
This state-of-the-art Magento software can be used by any type or size company for its automatic shipment & logistics management process – no matter how big their operation is!
It will bring you peace knowing things are running smoothly all around without having too much time on doing hassle that bots can manage, and that too with minimal chances of mistakes. Plus, this would be a deal breaker for your customers, who want hassle-free shipping post pandemic.
Voice Shopping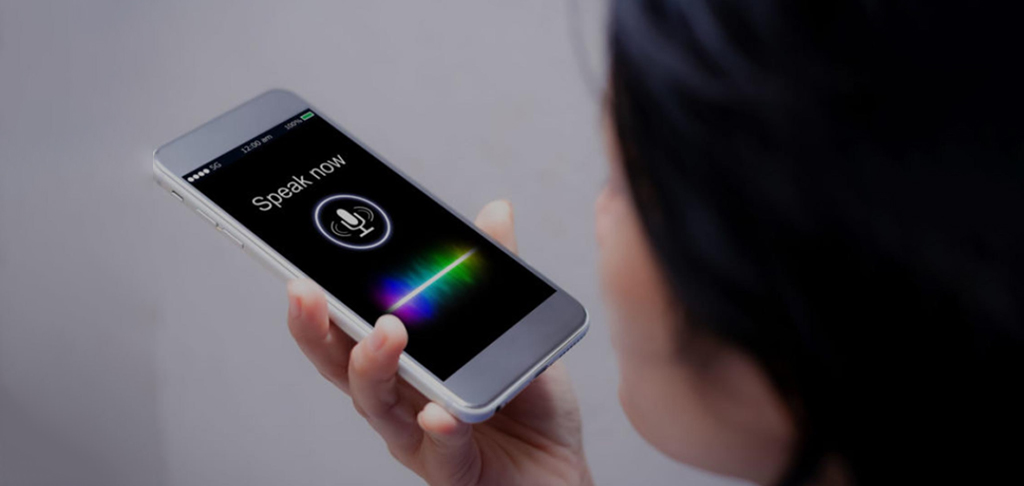 Voice shopping is a hot trend these days. Not because it seems pretty cool to use. But because it simplifies your shopping and eCommerce navigation.
With a custom Magento Voice Shopping Module, your Magento site could be fully controlled with a human voice. This means a buyer could navigate simply by saying 'Buy Shoes' > 'Open (Name of the product) > 'Add to cart' > 'Back to homepage' > 'Search new product' and so many other usual shopping commands.
A microphone in today's smartphones is sensitive enough to pick up sounds from far away. Plus, with an easy interface, anyone who uses it should have no problem using this voice search technology, whether beginners or experts alike, because everything will be designed carefully, using local and most searched queries in voice form commands.
P.S. Search engines also promote websites using Voice Technology for better SEO rankings. Perhaps because this mitigates customers' hassle, which every search engine wants to do to stay in the internet market.
Ecommerce Live Streaming At Metaverse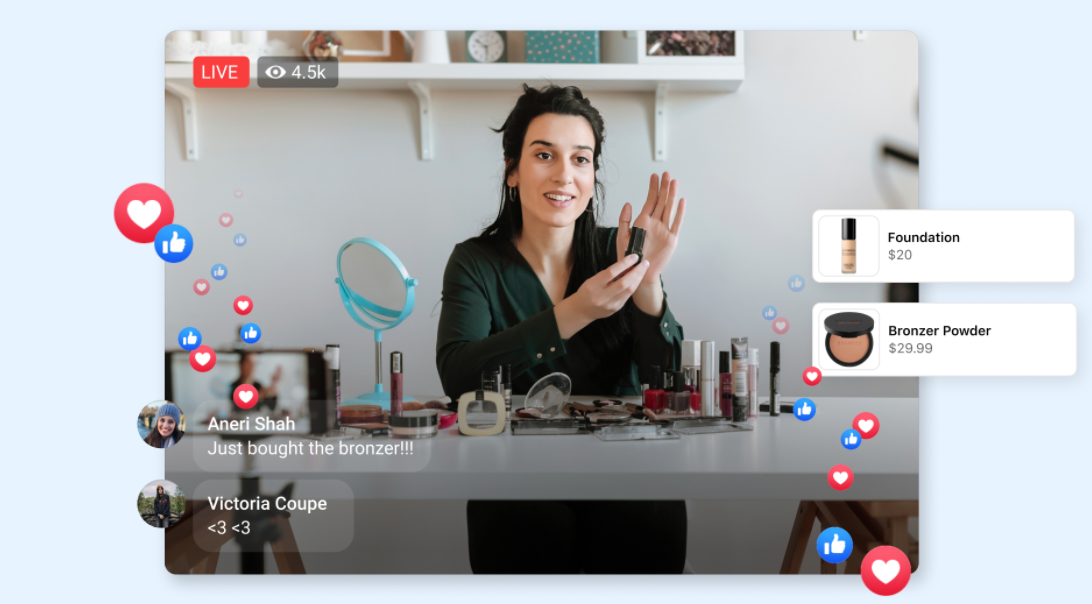 The use of eCommerce live streaming in Metaverse is an emerging trend that has proven highly beneficial. Today, many people opt to watch the product they want and interact with it.
No wonder why unboxing videos get so many views on YouTube.
Live streaming has become an essential marketing strategy for any business, especially those in the eCommerce space.
With live video streams on Metaverse directly linked to your Magento store, you can be seen and heard by your customers at all times while also being able to answer their questions immediately – no matter where they are or what device they use!
Plus, the Metaverse live-streaming shopping features help you advertise your products and brand in front of the most prospective clients.
You will be able to engage with your audience personally by asking questions and upselling them your products.
There are no vast setup fees holding companies back from trying out this new eCommerce trend today. You just need to connect with a reliable Magento development partner to help you get this trend implemented in your Magento store.
Final words
Magento 2 is a powerful and flexible platform with a welcoming framework for futuristic tech trends.
Countless Magento future trends can help your business stay competitive in the eCommerce space.
Now, the most critical point that remains is how do you get these trends & technologies integrated into your Magento store? How do you research and find out what's suitable for you and what's not?
Well, that's where our role comes in.
Our team comprises Magento 2 certified developers with over a decade of experience. They join forces with our digital marketing professionals and help your Magento store surf the new tech trends in the market.
Do you know what this means? It means you're future-ready ✔ your business is competitive ✔ you are ahead of your competitors ✔ you are on your way to becoming a brand, not just an ordinary online seller.
If this sounds worth your time? Connect with our consultant. We'll be waiting for your response.
Adios