With the ever-increasing usage of smart phones, is increasing the need for mobile apps. It would be perfect to say that "Mobile and Apps Are Going Hand in Hand".
Each and every business, irrespective of size or type, needs to accelerate its digital journey by being mobile; by powering its app ideas in order to maintain a consistent and impactful relationship with the users.
But with innumerable options, what kinds of tools should a business wield in order to develop an unsurpassed app? What tools should be used to ensure uniqueness and efficiency?
By listing pre-eminent mobile application development tools, we have the ideal answer to your questions.
Xamarin
Predominately used for native app development, Xamarin allows users to develop and maintain iOS and Android apps using C#. Its in-built QA and testing features help developers in creating scalable and robust mobile applications.
Furthermore, It spares the coding time and resources if one:
is .Net developer,
has an existing code on .Net to be used in app,
in future plans to expand app to other platforms,
wants cross-platform native app experience yet doesn't want to work with multiple languages
With features such as a seamless API integration facility, east availability, code reusability, affordability, Xamarin is considered as one of the best cross-platform frameworks. In a rapidly changing technology world, Xamarin makes it conceivable to construct, test and monitor applications that perform smoothly and perfectly.
PhoneGap
Falling under the category of cross-platform app development tool, PhoneGap works on HTML5, CSS3, and JavaScript. Applications developed using PhoneGap work uniformly well over multiple platforms rendering the same look and feel.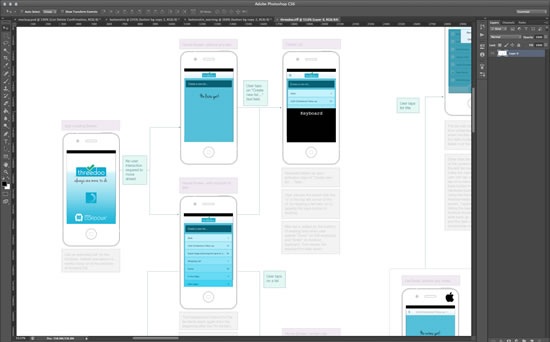 Moreover, being a flexible tool, it enables development of various mobile applications with lesser efforts. Developers can extend the functionality of the application with the help of plug-in architecture.
Furthermore, it's Open Source License makes it a free framework for mobile app development and a robust tool for building apps without possessing any special skill set or expertise.
Appcelerator
As the name suggests, it accelerates the process of app development by enabling creation with fewer lines of code. Supporting iOS, Android, Windows, and browser-based HTML5 applications, it is compatible with both native and cross-platform development.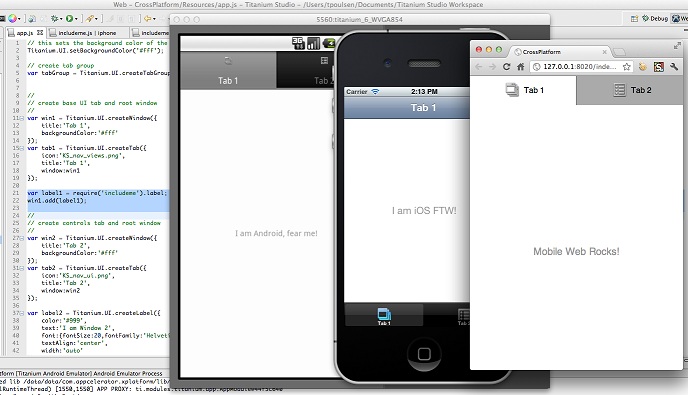 Working on the feature of WORA i.e. " write once, work anywhere", it has several platform specific API's, features, and user interface. Moreover, it lets developers in creating reliable mobile apps without learning code for Android and iOS platforms individually.
Sencha
Sencha Touch is an MVC-based JavaScript framework to develop and build customer-centric mobile apps. Compatible with all the latest versions of Android, iOS and Blackberry, it is used for creating easy-to-navigate apps and offers a high level of responsiveness. It provides a visual application builder for HTML5, with the reusability of custom components.
Additionally, it comes  with high-performance UI widgets for forms, menus, lists and toolbars; thus saving onto time and leading in faster development.
RhoMobile Suite
RhoMobile offers Rhodes, a Ruby-based open-source framework that works well with Android, Windows Mobile, Symbian, iPhone, and RIM.
it comes with RhoHub, a hosted development environment for developers to code the application and RhoSync, a standalone server that helps in storing all the app data and keep it up to date on the users' devices.