In the mobile-first era, consumers across the globe are searching for products and purchasing them on-the-go.
The use of mobile devices has not only grown steadily in the recent past but has surpassed desktop browsing as well. Undeniably this aims towards almost a mobile-only approach wherein eCommerce stores need to optimize their stores for mobile.
Though eCommerce sites have made online shopping highly convenient, the rise in online shopping coincides with the availability of free-returns, on-demand delivery and trusted payment gateways.
Combining the two, mobile optimization for online stores is essential for businesses to stay in the game as well at the forefront.
Before getting you acquainted with some of the best optimization practices, it is important to take note of the eCommerce platforms that perform half of the task. Yes, you guessed that right. It's Magento.
With its in-built mobile-friendly checkout, responsive themes, progressive web applications and more, Magento eliminates the need for wrestling with complicated codes and optimization tools. For a complete insight, a Magento Developer or a digital company offering Magento development services will certainly prove helpful.
It's time to jump to some of the constructive eCommerce mobile optimization practices.
Make Sure Your Site Is Responsive
If your site doesn't adjust to smaller screen sizes or doesn't look great on mobile devices (some parts are cut off/not clickable), you are essentially committing mobile eCommerce suicide. So make sure your site is responsive.
But this doesn't mean "converting" a non-mobile site to a responsive one. This certainly is a bad idea. If your site isn't responsive, either hire a web designer to create one or switch to a theme that is responsive.
Help Users Check-out Easily
The key purpose of an eCommerce store is to sell and users to make a purchase. Thus, the process of helping users checkout and pay should be effortless and smooth. Right from the add-to-cart buttons to checkout cart buttons to payment options to login to saved debit/credit cards, each and every step should be should be easy to locate and use. Failing in any of these might annoy the user and prompt him to cancel the purchase. The general rule of thumb is to include CTA buttons that flow with the user journey or at the top of the screen to be highly visible.
User-Friendly Navigation
Your online store should not only look great but work exceptionally. At the very least, users need to click on elements such as the main menu, pages, posts and links. Often, these navigational features are limited by a mobile design – since you may not have room to include all of the tabs and pages that are included on the desktop of your site.
Thus, you need to ensure that the most crucial pages on your site are easily accessible, clickable and approachable. This will encourage users to stay on your site and have a great shopping experience.
Work On The Loading Speed
According to Kissmetrics, if an eCommerce site makes $100,000 per day, a 1-second page delay could potentially cost you $2.5 million in lost sales annually and a 7% reduction in conversions. Additionally, a majority of people abandon a website that takes more than 3 seconds to load.
So make every second count and work on the loading speed. This can primarily be achieved by compressing or reducing heavy images, improving the server response time, eliminating or minimizing 301 redirects and optimizing CSS and JS files. Not only would this help in speed optimisation but enhanced sales and happier customers.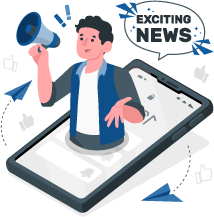 Unlock the power of mobile optimization for your eCommerce store
250

+

Skilled Professionals