Nethues adds another feat to its list of efficacies with Sanjeev Kumar acquiring the status of a Laravel certified developer. A senior developer at Nethues, he has proven his mettle by successfully acquiring the certification in Laravel, a popular technology for building robust web applications.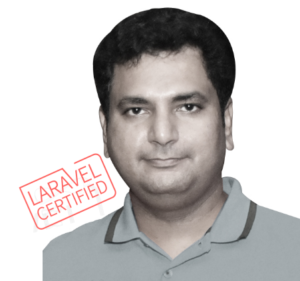 Sanjeev have proven to be an exceptional professional having wide knowledge in various technologies, especially in Laravel. By becoming a Laravel certified developer, he has displayed his deep knowledge of the fundamentals and a zeal to improve and grow professionally.
Sanjeev has always been an invaluable asset to the company and exhibits exceptional development skills by offering best in the class solutions to the clients
We at Nethues, constantly motivate our employees to upgrade their skills and move ahead in their career. Our increasing number of certified developers is indicative of our efforts in the right directions and a strong presence as a world-class digital solutions provider.
We feel immensely proud of his feat and congratulate Sanjeev on his accomplishment and wish him success in his future endeavors.
You can congratulate Sanjeev by visiting our Twitter @NethuesTechnologies