PrestaShop is delighted to announce the launch of PrestaShop 8.0. It is the first significant update since version 1.7.0 in 2016. It is remarkable to see an application like PrestaShop maintain its pace and commitment with its latest release. With version 8 available, users can expect plenty of improvements on top of what was already one great product. 
Released in 2007, PrestaShop has become a favorite among online merchants due to its flexibility and wide range of features. And now, with the launch of PrestaShop 8.0, there are more reasons to consider using this platform for your online store.
PrestaShop 8.0 is officially available, and a bevy of new features and upgrades come with it. 
So if you're considering upgrading to this latest version, or are just interested in what's new about this PrestaShop upgrade, read on!
What's new in PrestaShop 8?
PrestaShop 8 provides compatibility with PHP 8.1, updated libraries including Symfony 4.4, an improved experimental product page, a new security page, and many additional features for developers and merchants alike, in addition to over 170 bug fixes. 
Security page

Password strength indicator

Image formats

Product page (experimental)

SEO optimization

Multistore

DKIM

Installer

Web Service

Media versioning

CLI

Partial updates in ObjectModel

PHP 8 and PHP 8.1 compatibility

Symfony and library upgrades

Open source neutrality

Typescript

Faster assets building
Why update from PrestaShop 1.7 to 8.0?
A major version often implies breaking compatibility changes with older versions. Only the addition of support for PHP 8 and Symfony 4.4 may cause compatibility issues with certain modules in PrestaShop 8. PrestaShop 8 brings significantly few Breaking Changes.
PrestaShop 8 will support 1.7 themes.
Upgrading from PrestaShop 1.7 should be simple, with few technical issues. And, because 1.7 themes can be utilised on PrestaShop 8, no theme modification is required.
Should I immediately upgrade to the latest Prestashop 8.0?
It's always exciting to hear about new versions and updates for your eCommerce platform, but upgrading immediately is usually not suggested. Before making any modifications, it's crucial to consult with a Prestashop developer.
Hiring a Prestashop developer to handle the upgrade is often recommended in order to ensure that all necessary steps are taken and that any potential issues can be quickly resolved. Our expert developers at Nethues help assess any potential compatibility issues or challenges with the upgrade. 
If you need a PrestaShop support team or a PrestaShop upgrade professional to upgrade from PrestaShop 1.7 to 8.0, contact our experts at Nethues. Get in touch with us today.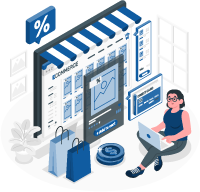 Unlock New Features with a PrestaShop Upgrade Today!
250

+

Skilled Professionals