It can be challenging to acquire the services of talented software developers. One must recognize how indispensable these standings are to the business's success. Therefore, startups must go beyond traditional recruiting practices to successfully employ the top coding talent in the field.
Fortunately, new establishments are just starting to find a viable option for recruiting; they can use third-party services to get the development support they need.
A survey from Clutch reveals that Outsourcing has become a common practice within the industry, as 37% of small businesses have utilized the practice, with the likelihood of the trend continuing to rise. 
This blog aims to provide insight into how to hire developers for a startup and how to overcome the challenges of hiring while still managing to save money.

---
You May Find This Interesting : How to Find a Magento Developer
---
Factors that Drive Startups to Hire Developers
When hiring developers for a startup, it is essential to have a comprehensive understanding of how they can add value to the business. As an establishment, carefully planning out the hiring priorities is crucial, as mistakes cannot be afforded, whether you are outsourcing or not. Below are legitimate bases to hire dedicated developers for your organization:
1. Set Up The Tech Stack
Startup founders frequently lack programming knowledge and hence face difficulty turning their ideas into viable solutions through software and mobile apps. Therefore, they must recruit developers familiar with the necessary technology stack to build the app.
2. Fast Growth
When raising capital for a business establishment, one of the most important steps is creating a Minimum Viable Product (MVP). To ensure swift growth, it is wise to have a development team to avoid distractions and focus on the core aspects of the business. Although technical knowledge helps, a sole programmer might not be enough to navigate the many complexities of early-stage startups. Thus, hire dedicated team to ensure fast growth of the development project. 
3. Stick to the Budget
When launching an organisation, it is crucial to remain disciplined in your financial choices. Whether you are self-funding or supported by outside investors, you must be mindful of your spending, particularly when looking to hire application developers in India.
Carefully evaluating each candidate and their suitability for the role is vital to get the application into production with minimal difficulty. Finding someone who is experienced and well-versed in your particular sector is imperative.
4. Build A Strong Team
To sustain success in the long run, it's essential to have a comprehensive team. You can't manage a business alone, even if you're an experienced multitasker. To make your venture thrive, look for team members who embody your mission and ideals, specifically in IT and mobile app development. It's wise to form your development team immediately.
Common Challenges of Hiring Programmers for a Startup
All businesses aspire to hire dedicated programmers who make their concepts come to life through applications. Nevertheless, they must wrestle with the demanding recruiting process, often presenting unforeseen challenges. The following are common challenges experienced by them when searching app developers for hire:
1. Absence Of Local Talents
When looking for potential hires, business founders find themselves at a disadvantage of recruiting from the local talent pool. Large organizations leave startups with only a limited selection of applicants. The hiring process can be arduous and costly with a lack of quality choices. There is no point in hiring an inadequate candidate just to meet the team quota.
2. Competition With Large Corporations
As a new establishment, competing with larger companies for talented IT developers can be difficult. With deeper pockets and more resources, these companies can offer attractive benefits and incentives that are out of reach for smaller companies. Losing a programmer for hire this way can be hugely detrimental to progress, leading to setbacks that may last for months.
3. Financial Concerns
Hiring a full-time app developer can be a severe financial strain for new ventures, which typically work with a limited budget. Not only must the salary be paid, but laws also require payment for benefits like social security and vacation. Upskilling and certifications to keep up-to-date with current technology can lead to even more expense. The cost of taking on a full-time developer may be too much for a new organization.
Benefits Of Employing Developers for Your Startup

1. Tech Talent Availability
By outsourcing software development, businesses can gain access to a larger talent pool worldwide, allowing them to select the most talented and qualified IT developers.
2. Faster Recruitment
Outsourcing a top-notch Web Development Outsource Company is much more straightforward. All that matters is if they have the skills to undertake the project.
3. Flexibility
If you want to avoid long-term financial obligations, outsourcing is an excellent option with no strings attached. This way, you can free up your project load and transfer the responsibility to the right company.
4. Works on Diverse Platforms
The development team offers expertise and proficiency on different software platforms to make your project even more stunning, user-friendly, and visually pleasing. They maintain the highest quality standards while utilizing the platforms to produce your desired results.
The Right Approach to Hire Developers: Freelancer Portals Vs. Offshore Development Company
Selecting the appropriate resource provider is a crucial decision for new establishments considering to Hire app developers. While many alternatives exist, Freelancer portals and Offshore Development Companies are the most desirable options.
Uncertain about whom to employ for your next software development venture? An offshore developer from a software outsourcing agency or a freelancer? You are at the right place. The most popular strategies for outsourcing IT initiatives involve recruiting freelancers and employing software development organizations. However, procuring the services of a freelancer for your development project can cause more harm than good. Let's examine why.
Freelancer Portals
When it comes to finding the right personnel to take on a project, freelancer portals can provide a range of options. These temporary freelance app developers come with their own set of challenges, including:
Short-term engagement 

High-risk 

Challenging Management

Time-consuming Team Scaling
Offshore Development Company
By engaging with an Offshore Development Company, businesses gain access to a pre-built team of dedicated developers for your project along with a project manager. With a single point of contact, outsourcing is perfect for short and long-term engagements. Hiring app developers through outsourcing has several advantages, such as:
Low-risk

Easy Management

Quick Team Scaling

Pre-vetted and certified resources
Final words
Outsourcing allows you to access talented professionals without committing to hiring full-time developers for the long term.
Nethues is a pioneer web and app development company with 20+ Years of Golden Experience, assisting businesses worldwide in growing their development teams and enhancing their operations. By teaming up with us, you'll get a truly dedicated team to handle your project, ongoing visibility of progress, as well as the ability to quickly and easily scale or replace remote team resources.
Reap the rewards of outsourcing with us today. Start your offshore development journey now and Reach out to us now.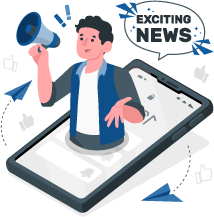 Secure Top Talent for Your Development Team
250

+

Skilled Professionals
Frequently Asked Questions
Q1. How to hire developers for startups in India?
For those launching a new business, seeking to hire developer in India is one of the most viable options to get high-quality output at economical pricing. When looking for programmers, new ventures can hire developers from Software Development Companies for risk-free management and process. 
Q2. When to hire coders for a startup?
It is typically best to employ a web and app development team at the outset of a new establishment to avoid potential issues that can not be addressed with non-coding solutions once they arise.
Q3. How many developers do I need to hire for my startup?
It's wise to contract with a web and app development company rather than expand their internal team. Outsourcing can be more cost-effective and provides access to a larger talent pool of developers, removing the need to go through the difficult process of recruiting and onboarding a development team.