It's been only four months since the release of the Magento 2.4.5 version. However, the global eCommerce platform Magento released a new version, Magento 2.4.6, on 14th March 2023. If your eCommerce site is based on Magento, it's time to leverage Magento upgrade service. Magento 2.4.6 release comes with several new features focussed on performance and security enhancements of the eCommerce platform.
The new version of Magento comes with support for PHP 8.2 and various performance and scalability enhancements. Notably, Magento 2.4.6 release brings over 300 quality fixes and improvements. These fixes are concerned with the upgraded core composer dependencies and third-party libraries. This blog discusses the Magento 2.4.6 features available with the eCommerce platform.
Each Magento release focuses on enhancing the security and performance of the eCommerce platform. It's a significant reason businesses upgrade to the eCommerce platform's newer version. For example, when Magento released version 2.4.5, the internet was flooded with queries based on how to upgrade Magento 2.3 5 to 2.4 5. With the pre-release of 2.4.6, many online retailers have already planned their upgrades.

Also Read: A Comprehensive Guide of Magento Site Audit – Nethues
Following are the Major New Features Available with Magento 2.4.6 Release
Security Fixes and Improvements
Each Magento release comes with a keen focus on improving the security of the eCommerce platform. Adobe has worked significantly on the security improvements of the 2.4.6 release. 
Eight security fixes 

Eliminated the gaps in Admin action logs. These gaps get filled with specific auditing of admin actions.

Eliminates reCAPTCHA validation failure at unexpected errors during payment processing.
Platform Enhancements For Support
The Adobe Commerce platform has a keen focus on enhancing its support for various technology tools. The newer version of the eCommerce platform not only provides support for PHP 8.2 but is also completely compatible with PHP 8.1. So, a Magento development company can update a website to the latest version for both PHP versions. Also, Adobe Commerce 2.4.6 supports the following:
Composer 2.2.x

Redis 7.0.x

OpenSearch

ElasticSearch 8. x

MariaDB 10.6 (LTS version)
Few other improvements 
Laminas dependencies support PHP 8.2

Outdated dependencies eliminated

JavaScript libraries updated to the latest version
Improvement in Performance & Scalability
The new Magento version makes the eCommerce platform more efficient, secure, and scalable with several platform enhancements. The maintenance team has made Magento 2.4.6 requirements flexible to serve various businesses. The newer version offers the following for improvements in scalability and web performance.
Configuration settings focussed on enhancing the operations performance for 100+ client segments.

The number of products available for display on the product grid is now limited for a better view.

Comes with a new REST API endpoint which allows importing data with higher performance. The API can import as high as 100,000 records per minute.

Enhancements in the order processing for Adobe Commerce 2.4.6 for the Cloud infrastructure customers.
Enhancements in the Braintree Payment Method
The newer Magento release version provides users with additional local payment methods and includes the following Braintree enhancements:
Braintree Pay Later button & messages are enabled for the European nations Italy and Spain.

PayLater messaging with PayPal Vault is also available.

Fraud Protection and ACH webhooks are available in the Braintree payment option.
Improvements in the GraphQL Performance
Magento 2 APIs use a query-based language GraphQL. The latest version comes with several GraphQL performance enhancements. For example, the response time of Magento 2 APIs has been improved. The category tree rendering performance in GraphQL is enhanced in the newer version. The bulk cart operations through GraphQL have also been improved in response time.
Page Builder & PWA Studio Compatibility
The latest version provides support for Page Builder v.1.7.3 & PWA Studio v.13.0.x.
Other Improvements
The list of various other essential issue fixes, code improvements, and platform security improvements includes the following:
Improvements in Magento installation, upgrade, and deployment.

Google reCAPTCHA errors — ReCaptcha validation failed; issue resolved.

Integration of a drag-and-drop feature to the page builder. It provides bulk image importing.

Provides search supports queries with quotation marks. It is possible when the Minimum Terms to Match is enabled.

The wrong number of records in the staging dashboard issue has been resolved.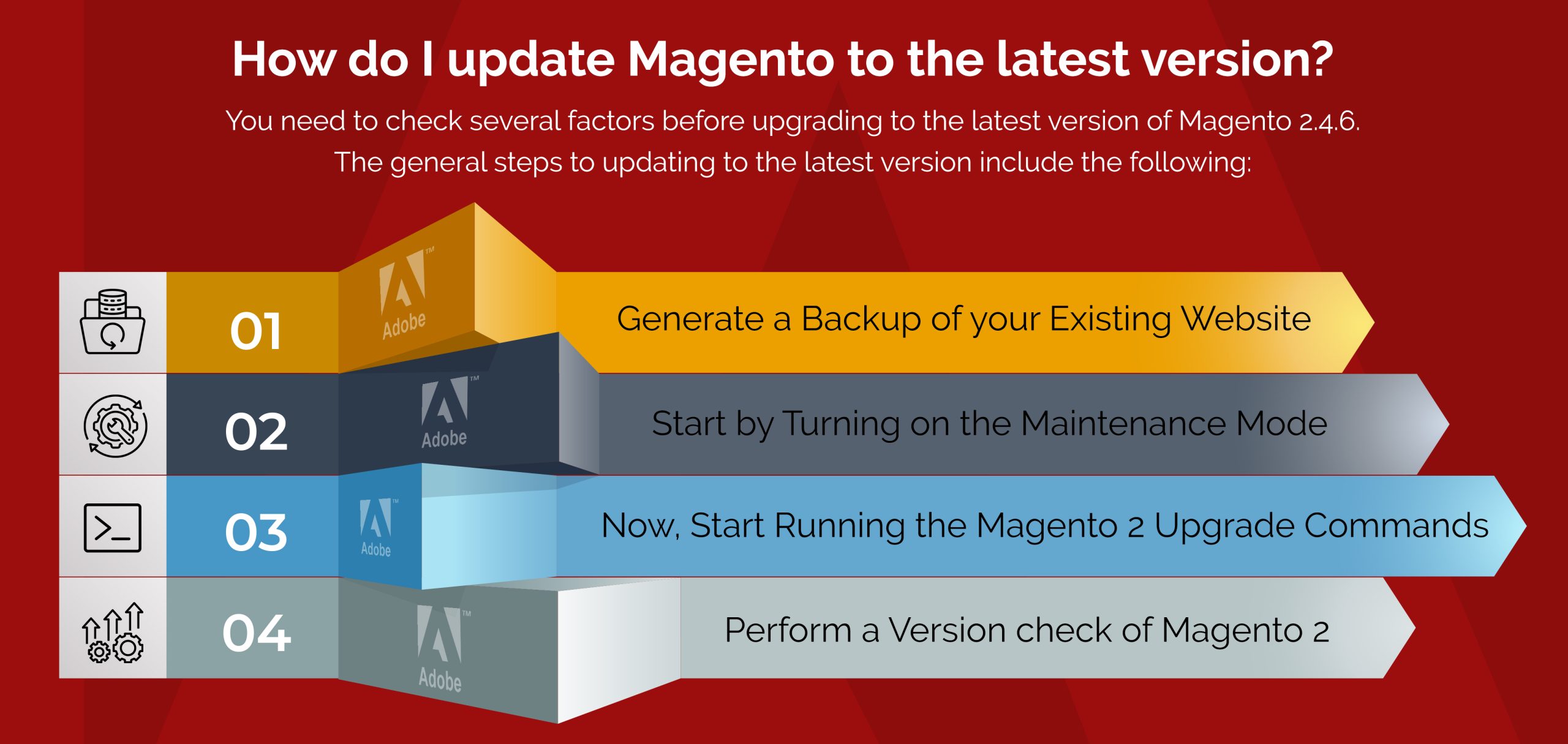 Must Read: Top 10 Magento 2 migration mistakes you should strictly avoid
Wrapping Up
The newer Magento store version is bound upgrade the shopper's experience with improved performance. At Nethues, online store owners can hire Magento developers to upgrade the existing eCommerce website to Magento 2.4.6. We have certified Magento developers who can upgrade your website with the necessary code optimizations. So, the updated website offers flawless performance.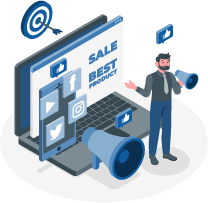 Choose Our Trusted Magento Upgrade Service for a Superior Ecommerce Experience
250

+

Skilled Professionals
Frequently Asked Questions
Q1. Will there be Magento 3?
As for now, Magento has released the latest version, 2.4.6, on 14-03-2023. With the pace with which the company releases newer versions, we may find Magento 3 sooner.
Q2. What is the current version of Magento?
The latest version of Magento is Adobe 2.4.6 as of 14th March 2023. It was released four months after the last version, Adobe 2.4.5.
Q3. What is new in Magento 2.4 5?
Magento 2.4.5 was released with 290 quality fixes and enhancements. The version supported PHP 8.1 and offered quick rebuilding of unified storefront GraphQL schema on deployment. It also provided GraphQL API capability, which allows the consumption of the authorization token expiration date/time.
Q4. What is Magento 2.4 2?
Magento 2.4.2 is one of the older versions of the eCommerce platform. It was released with several performance enhancements and security plus significant platform improvements. The version provided by Elasticsearch 7.9. x and Redis 6.
Q5. How do I update Magento to the latest version?
You need to check several factors before upgrading to the latest version of Magento 2.4.6. The general steps to updating to the latest version include the following:
Generate a Backup of your existing website.

Start by turning on the maintenance mode.

Now, start running the Magento 2 upgrade commands.

Perform a version check of Magento 2.