Drupal, an open-source and intuitive content management system. Are you using an obsolete version of it?
Want to migrate Drupal 7 to Drupal 9, let's discuss.
Drupal is not some regular CMS. It is one of the industry's top choices. More than 1 million websites are using it presently.
Its users include tech companies, government organizations, educational institutions, and NGOs.
Drupal's flexibility and cost-free usage are one of the top factors of its popularity. But, there's a challenge.
A new version – Drupal 9 has been released, with the announcement of Drupal 10 releasing in December 2022.
This leaves businesses with older platform versions such as Drupal 7 and Drupal 8 in confusion.
They are worried about whether they should upgrade to Drupal 9 or not? Can they upgrade directly from Drupal 7 to Drupal 9 and skip Drupal 8? And similar more doubts.
Considering this problem, Drupal developers at Nethues decided to prepare this blog post. We have discussed everything regarding it.
So, let's begin.
What is Drupal 7 end of life/end of support?
Drupal 7 is one of the most stable versions. Its support was officially planned to end in 2021. But, due to the impact of the pandemic, Drupal's creators decided to extend the support by two years. It is now supported until November 2023.
Consequences of end of support:-
Security vulnerabilities: A website requires the latest security updates and patches from its creators to stand the cyber-attacks and phishing practices. After the end of support, Drupal 7 will not receive any security patch updates. This means any business using it will be open to cyber attacks.
Nothing new: End of life means the creators are officially ending that particular version. After November 2023, Drupal will not receive any new feature updates. You will no longer be able to access what's new from the original creators in the market.
Performance glitches: With Drupal 7 end of support, your website will not receive any bug fixing and improvement updates. Moreover, you will not be able to install any official plugin or extension from Drupal's marketplace. This might make your website work improperly, and ruin your customer experience.
Should you upgrade directly from Drupal 7 to Drupal 9?
Drupal 9 is already available to use. Drupal 10 is in the line. So, in most cases, you can bypass Drupal 8 and go with the Drupal 7 to 9 upgrade directly.
Doing this will also prepare your website for the upcoming Drupal 10 with the maximum life and support expectancy.
Besides, you can also consider the alternative approach. You can upgrade to Drupal 8 first because Drupal 7's end of life is as same as Drupal 8's end of life. This means you will eventually have to upgrade to version 9.
The only reason to follow the second approach is when your website has elements and modules that are only compatible with Drupal 8 but not yet with Drupal 9.
Drupal 9 is very similar to Drupal 8. The only difference is that deprecated code has been removed, and third-party dependencies have been updated.
Upgrading to Drupal 8 first can make the upgrade to Drupal 9 much easier. If you are unsure, it would be best to explore our Drupal development and consulting services.
---
Also read: Why choose and switch to Drupal 8?
---
Why do so many businesses still use Drupal 7?
If you are still using Drupal 7, we know why. Following are some reasons our clients gave before they were evading the migration to Drupal 9:-
1) Stability
If you have a complex Drupal 7 site with a lot of custom development, you might feel more comfortable staying with your current system. Drupal 9 can be scary because it might take a couple of months to develop the new system. But people will ask about the long-term stability of your migrated site.
If you work with a good Drupal development partner and do some preparation before your migration to Drupal 9, all of the problems can be solved. Sure, you can try to use Drupal 7 to adapt to the changing environment, but with Drupal 9, flexibility and stability are built into its core.
2) Module incompatibility
Many of the contributed modules for Drupal 7 are not supported by Drupal 9 yet. While a lot of popular modules and their optimized code structure are supported by Drupal 9. This means that you don't need as many contributed modules to build your desired website in Drupal 9. In addition, anything built in Drupal 7 can be rebuilt better using the features of Drupal 9.
3) Budget
Upgrading to a new platform costs more money. It costs more money because it is a new and advanced platform. The change in the database structure also takes more time. If you want to upgrade your website, it's important to do a deep analysis of the cost. Upgrading to Drupal 9 will be worth the investment because it is more robust and secure.
4) Vendor onboarding challenges
Many Drupal 7 site owners find it difficult to trust a new vendor, especially if that vendor has a poor track record for delivering quality work. Therefore, it is important to find an experienced Drupal development company to help with this issue. Choosing a partner who knows the ins and outs of this CMS is a big advantage for your business.
5) Website management
Drupal 7 makes it easier to keep websites simple and easy to use. This is because Drupal 7 has fewer modules that can be customized or added, making it simpler for users. Although Drupal 9 has been built to meet the needs of small business owners and large enterprises such as optimizing key digital assets. In some cases, you may be better off waiting until closer to the end of Drupal 7's life. This will allow you to budget better for your migration, which shouldn't take much time.
6) Integration support
Many of our clients were worried that Drupal 9 would not be able to support all the integrations that Drupal 7 has been able to support. Well, the good news is that Drupal 9 has been built on modern architecture. This means that websites can integrate and exchange data with any third-party application of your choice.
7) Version trust
Many people are not migrating to Drupal 9 because of the number of changes that have been made. Assuming that Drupal 9 is not a huge advancement in terms of speed and usability is a mistake. The new version comes with significant performance tweaks and many new features that you will love. You should upgrade to Drupal 9 because staying on old technology is hard to grow.
Reasons to upgrade from Drupal 7 to Drupal 9
There are many reasons why people might not want to migrate to Drupal 9 yet. But Drupal 9 is a huge step forward, and site owners and leadership should make the upgrade as soon as possible. The first thing most people think is that there's plenty of time to upgrade their Drupal 7 website to Drupal 9. But these benefits are worth the migration and are why we recommend upgrading now.
1) New & improved
Moving to a new platform is the best way to meet your clients' current expectations.
Just like car companies release new models every 5 years (or sometimes less), websites need to be updated often too. This is because of technology and the minimum requirements for a website change over time. Websites that don't update their design and features will seem outdated compared to newer websites. The features like side curtain airbags, automatic climate control, traction control, gas efficiency, etc., make the driving experience better and more comfortable.
Upgrading your website's technology can make a big difference in how it looks and performs. This is a good way to improve lead generation and for enhanced user experience. It can be costly, but it is worth it in the long run. Drupal 9 was built on a secure platform that can be used to meet the needs of every growing organization's digital experience. Using Drupal 9's powerful platform is a good idea because it will help you catch up with modern standards. Not using Drupal 9 just means you'll fall further behind.
2) Non-stop evolvement
Drupal 8 was built with the idea of always being updated. This means that each new version (Drupal 9, Drupal 10…) will be better than the last. This is thanks to libraries like Symfony, Twig, and Guzzle which make it easier for developers to create innovative web applications. Besides, the API-first approach lets you deliver content to different devices, channels, and platforms more seamlessly.
Keeping up with the latest versions of PHP, MySQL, and libraries can help you get the most out of them. With features like Composer, it is now possible to manage dependencies and conflicts. This allows you to add significant functionality without having to build everything from start. Drupal is effective and sustainable enough to run enterprise-level sites. This makes it possible for organizations to build modern applications that are high-performing.
3) Hassle-free upgrades
It is natural to think that, since Drupal 9 is such a big change from Drupal 7, upgrading to the latest Drupal release will be difficult from now on. However, this is not the case.
Migrating from Drupal 7 to Drupal 9 is a big project that will involve rebuilding the entire platform.
But once you're on Drupal 9, upgrades will be easy from then on! With the adoption of new semantic versioning beginning with Drupal 8, new features are released with every minor update and major upgrade. This allows you to learn faster and have an easier time. You will never have to learn a new system again. We promise!
4) Better security
The Drupal community and Drupal security team are focusing on security for Drupal 9. This means that your website is safe. The removal of deprecated code makes the codebase leaner, which decreases the chances of your website having security risks or errors.
5) Increased performance
Many performance-enhancing modules are already built into the Drupal 9 core. Modules like the Big Pipe which improves the frontend rendering pipeline and the Internal page cache which makes the data caching for faster content delivery. Meanwhile, some of the new features are being developed – like the Advanced CSS/JS aggregation module (which improves frontend performance), the Blazy module (which lazy-loads images), CDN, and more.
6) Smooth content moderation
Drupal 9 has a content moderation workflow that can help marketing teams publish their content more easily. You can also use the Content moderation module for customization and capability expansion. Moreover, the code interfaces remained untouched.
7) Uplifted editorial experience
Drupal 9 features a layout builder module. It is a utility tool for site builders and content editors. Not just does it help build customized pages, but also has easy to use drag and drop features. This makes the work very effortless for everyone. Another module, called Media, helps manage media like, responsive images, and videos very easily.
8) API-first approach
Drupal 8 was built using the API-first approach. This gives you the flexibility to integrate with any third-party system. You can also deliver content on any platform, device, or channel.
9) Best configuration management
The Configuration management in Drupal 9 core helps store, manage and move your site's data easily and consistently between different environments.
10) Multi-lingual capabilities
Drupal 9 has more multilingual capabilities than Drupal 7. It is now much easier to add languages and many of the interfaces are already translated.
---
Must Read : Why Drupal is a top content management system?
---
Conclusion
With Drupal 9 in function, Drupal 10 is right around the corner. This means it is high time for you to start planning your upgrade. We hope the reasons we have outlined have helped you understand the necessity of upgrading from Drupal 7 to Drupal 9.
We also know that making the switch can be a daunting task. Your essential data, SEO equity, and customized integrations all are at stake. But, our team of Drupal 9 experts can make the migration process as smooth as possible.
Let us take care of everything for you so that when Drupal 10 is released, your website is ready and waiting to upgrade.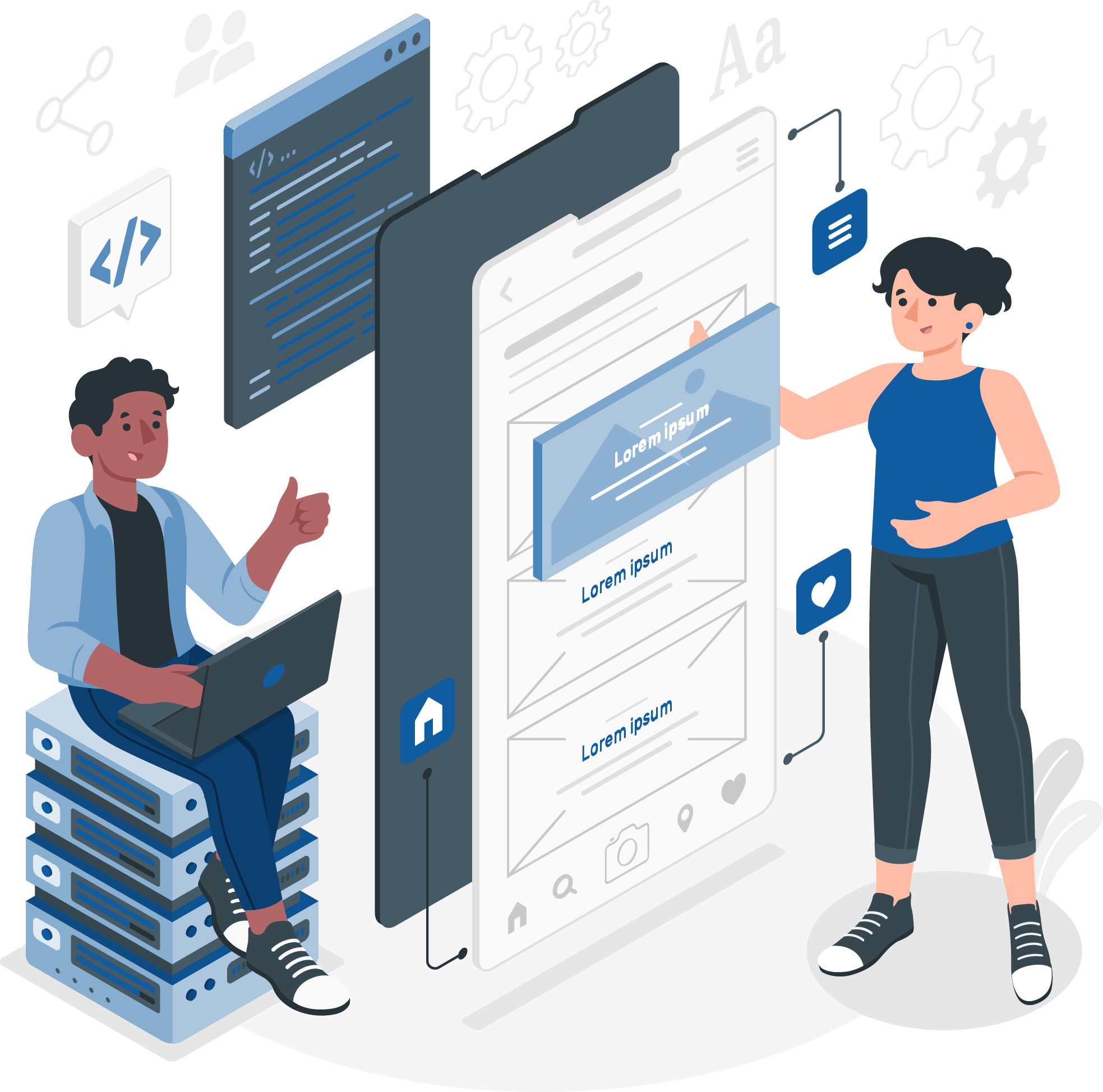 Partner with Our Expert Drupal Development Company Today
250

+

Skilled Professionals