With new inventions in modern technology, mobile apps are turning into an irreplaceable part of every business to reach a large number of audience. Mobile commerce sales are projected to reach $2.91 trillion in 2020. The worldwide sales through mobile devices are estimated at $ 2.3 trillion in 2019 and predicted to hit $3.5 trillion in 2021, 72.9% of total e-Commerce. This mobile commerce growth is forecast to continue and reach 72.9 percent by 2021.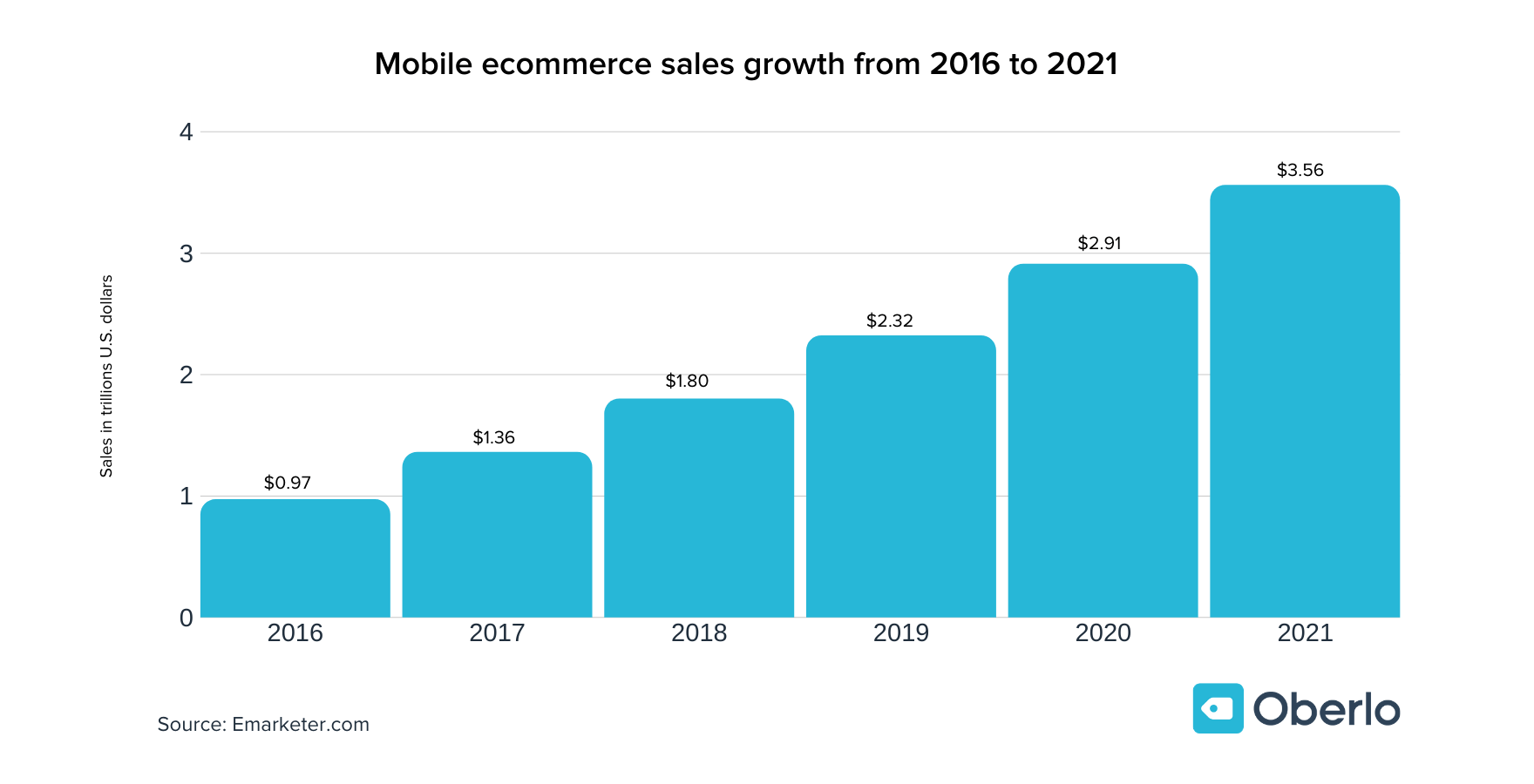 Benefits of Developing Mobile Apps for E-Commerce Stores
There are several reasons why e-commerce companies need to develop mobile apps to reach a wider audience, drive conversions and emerge as a reputed brand in this competitive era.
High Conversion Rate
You might be wondering how mobile apps can boost conversion rate in comparison to a website. Well, the major reasons are easy accessibility, time efficient mode and hassle-free checkout. Customers want everything at ease and speed, mobile apps cut short the sign up process, provides seamless user experience, save for later and easy payment options.
All of these features contribute to increasing the conversion rate. Customers can easily search the product and place their order in a few minutes. It eliminates the extra procedures that are to be followed while placing an order through the website. Once signed in through the mobile app, consumers can create their wishlist and order later without starting from the scratch.
Increased Revenues
Research states that businesses with apps have earned higher profits in comparison to the website. Mobile apps increase your digital presence among a large number of people using smartphones. Further, push notifications are a cost-effective channel for increasing sales and creating brand awareness. You can instantly deliver essential information to your customers and inspire them to place orders.
Drives Customer Loyalty
The mobile apps play a crucial role in emerging a connection between the brand and customers. Although a mobile app is a copy of the existing website, it is highly optimized, personalized and well-designed. It significantly improves customer experience and attracts more audience. Here are some ways through which you can keep customers stick to your brand:
Create an easy to navigate app with faster loading time. Perform loyalty programs like discounts, offers, bonuses, or new collection.
Offer personalized experience such as including prioritized features and relevant suggestions based on their searches and purchases.
Use push notifications to alert them about sales and special offers. Send reminders about the items back in stock.
Provide 24/7 support to solve their queries via live chat or chatbot.
Reduces Cart Abandonment Rates
As per Baymard the average rate of incomplete purchases is 69.23%. One of the factors that make customers abandon their transaction process is the complicated checkout process. Mobile apps have considerably lower cart abandonment rates owing to the simplified checkout process and easy navigation, customers can complete their transaction without too much hassle.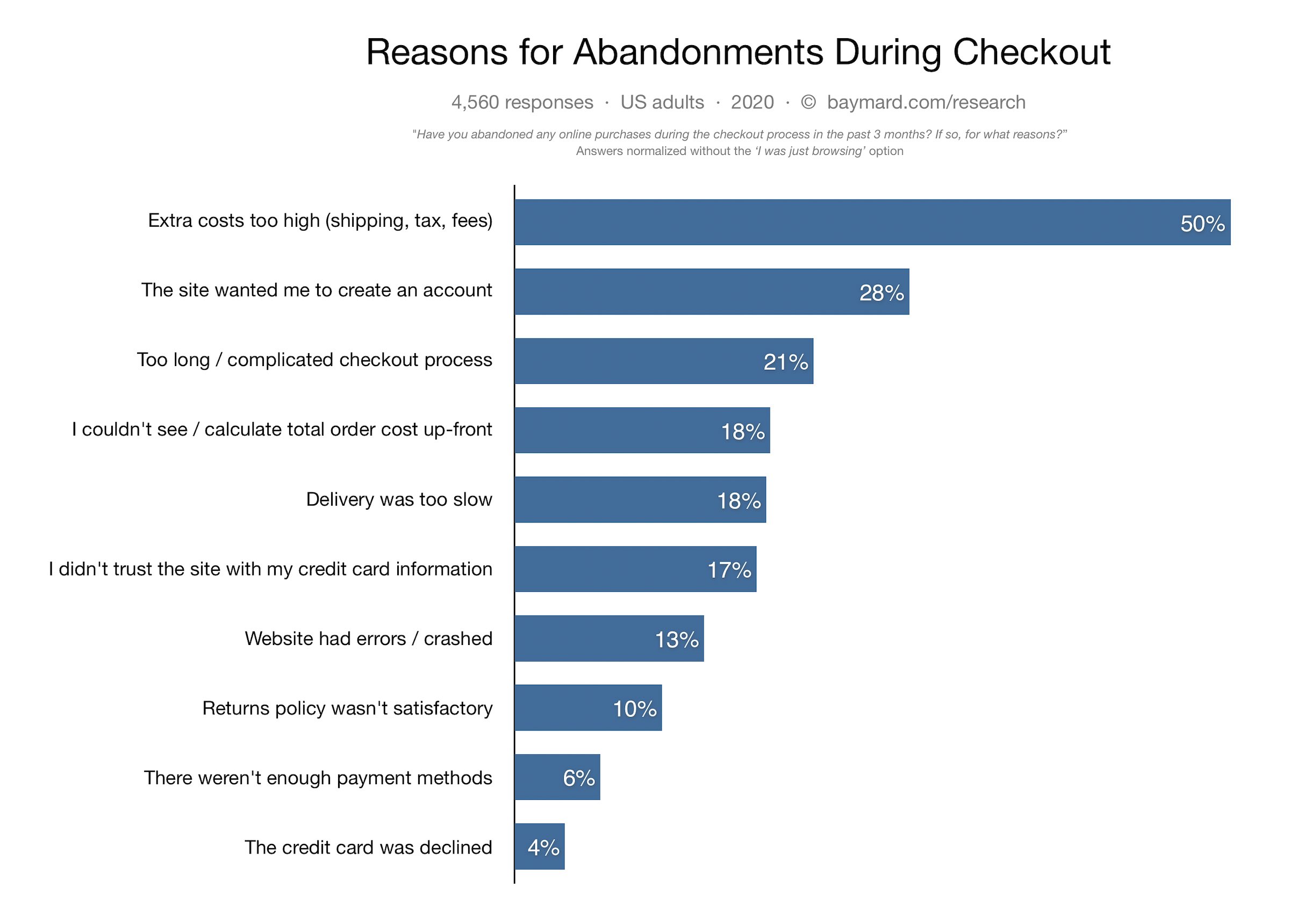 Source Baymard
Data Collection & Analytics
Mobile eCommerce apps let you monitor audience persona, their buying behavior, reviews / feedback, etc. This gives you a wider scope to know your audience and implement new things or update products as per customers 'demand, create customized content, develop effective marketing campaigns and an advanced marketing strategy.
Find a Reliable Mobile App Development Company
Our team of experts at Nethues Technologies create mobile apps that will grow your business rapidly, enhance user experience and turn huge revenues.
We save you from the hassle of chasing developers, offer remarkable development skills in the form of our in-house team of dedicated, certified web and mobile app developers. We merge superior quality, agile methodology, collaborative approach and technological understanding to bring products that take your business to a higher grade.