The tech industry appears to be a lucrative place. However, because the competition is so fierce here, developing a tech project might sometimes become daunting. Finding a team that perfectly matches your needs when developing software is never easy. Thus, in order to accomplish the tasks precisely, you must hire a team of skilled and knowledgeable developers.
If you are reading this article, you are either a freelancer or a business owner looking to hire dedicated developers for your work. Nothing beats Toptal and Fiverr when it comes to broad freelance marketplaces. However, the most efficient option is to recruit experts from a reliable software outsourcing Web Development Company, such as Nethues.
Business owners should understand that while all three platforms are competent in their own way, they also have some flaws. These solutions each have their own set of advantages and disadvantages that you should evaluate before determining which one is ideal for you.
---
Must Read – 6 Benefits Of Outsourcing Your Business In 2023
---
Hiring Full-Time Developers
Hiring full-time developers mean bringing full-time developers to your team who will work exclusively on your project from the office or remotely (whichever is appropriate) without working on any other projects.
Pros
Professional developers who work from your preferred location.
Developers are available at your convenience.
Because of all-time availability, they can address any concerns as soon as they arise.
Cons
Access to the talent pool is limited.
You must train the candidates as per your requirements.
It adds to the difficulty of discovering and hiring qualified candidates.
Hiring Freelancers Or Contract Developers
A freelancer or contract developer is a person who works from a remote location. They use their own equipment and are experienced in the skills you need. When hiring, the client does not consider the freelancer's location. The only thing that matters is the quality of their work.
Pros 
They work on their device from a remote location, which saves the expense of retaining a resource on the company premises.
Hiring freelancers is appropriate for a small project that does not require a lot of management or specialized skills.
Freelancers are hired for flexible hours or specific tasks to save money.
Cons
Freelancers work at their convenience, making it challenging to coordinate.
Freelancers from various countries work across multiple time zones.
It is hard to compel freelancers to adhere to your company's policies.
Hiring Experts from A Software Development Company
Outsourcing software development involves entrusting the specialist with the development process. It's an excellent alternative if you need more in-house experience or want to save time and money on hiring for such positions when Nethues can do it faster and cheaper.
Pros
Expert handling of the project.
Access to the skill set at a cost-effective price.
Hire experienced industry specialists, removing the need to train for any skill.
Easing the hiring and joining process.
Coordination with the hired workforce is simple because they adhere to a flexible schedule.
Cons
Communication might be challenging in case of language unfamiliarity.
Misalignment with the company's culture.
---
Must Read : How To Find A Magento Developer
---
Toptal
Toptal is a marketplace for top talent. Toptal was established in 2010 and is a global network of the world's finest freelance software developers, designers, product managers, financial specialists, and project managers. It claims to have global access to the top 3% freelancing talent.
Fiverr
Fiverr, like Toptal, was launched in 2010 and is well-known as a general marketplace for top-notch freelancing services. It helps find the ideal freelance service and verified trusted talent for any business.
Nethues
Nethues, a prominent software development firm in India, concentrates on providing outsourced services to clients worldwide. We provide cost-effective web development, mobile app, Website Support Services, and digital marketing services. Our clientele comes from all over the world, and we offer a 100% satisfaction guarantee.
What Makes Nethues Better Than Fiverr and Toptal 
For several reasons, Nethues is more trustworthy than Fiverr and Toptal.  Some of them are listed below:
1. Save money and time
You will save cost on operational costs because you won't have to buy equipment, software, and other tools required to handle the work.
2. More flexibility
Gain personnel flexibility since we can supply you with the required resources to scale up or down your workforce demand.
3. Continuity of Operations
Maintain business continuity regardless of the challenges that arise. We can handle business processes with ease.
4. Increased Productivity
We assist you in completing business tasks with Increased Productivity.
5. Professionalism
Our experts always value relationship-building with our clients.
6. Complete Data Security 
We sign a Non-disclosure agreement and ensures the complete security of your data.
Challenges of Hiring Freelancers from Fiverr and Toptal 
1. Lack of Commitment
Freelancers might work on many projects for various clients. This means freelancers cannot devote complete attention to their job, especially when another task is more financially rewarding.
2. Missed Deadlines
When it comes to managing their work schedules, freelancers have greater leeway. This means there are high chances of missing deadlines and non-completion of assignments on schedule.
3. Payment Concerns
Because freelancers are not on the company's payroll, different payment methods must be devised. Furthermore, if the freelancer is hired from another country, the cost of the money transfer must be considered.
4. Data Breaches
There is always concern about data security when working with remote workers. You risk having your data misused if you do not establish suitable security measures and a non-disclosure agreement.
On a Concluding Note: Fiverr Vs. Toptal Vs. Nethues 
There are two approaches to software development, hiring freelancers and outsourcing software development. Freelancing typically refers to services done by an individual, whereas outsourcing generally refers to work performed by a team of experts from a reliable Web Development Company.
People who want more control over their work schedule and projects may benefit from freelancing. At the same time, outsourcing can be a fantastic option for businesses that require more resources or specific skill sets for software solutions. Hence, the decision between freelancing and outsourcing is based on the needs of your business.
To choose the best option for your organization, you must analyze your needs and decide. Or, you can contact our professionals at Nethues for top-notch Website Support Services and development solutions. Get in touch with our experts today.
FAQ
Q1. What Makes Software Outsourcing More Reliable than Hiring Freelancers?
When it comes to selecting between these two, there is no right or wrong choice. What's more important are the aspects that shape software development. Freelancers are not the best option for deadlines, but they provide cost-effective services and are easy to find on freelancing websites. If you prefer quality assurance and professional support with software maintenance, software development outsourcing services are a better fit. Hire Dedicated Developer from Nethues today. 
Q2. Who offers better control on a project, working with freelancers or software development company?
Engaging a software development company for outsourcing can provide a more reliable team of developers with accountability and resolution of any issues. With a company in the background, there will be assistance and supervision throughout the project's progress, and you will be able to track it closely. On the other hand, hiring freelancers can offer the flexibility of temporary staffing for the project, but the reliability of their work and deadlines cannot be assured.
Q3. How does Nethues work?
At Nethues, our hassle-free 5 Step hiring process is the key to quickly and easily finding the right programmer for your project. The steps are: 
Send us Your Enquiry

Profile Screening

Shortlisting

Interviewing

On-boarding
With these easy steps, you can confidently get the dedicated developer you need for your software development project.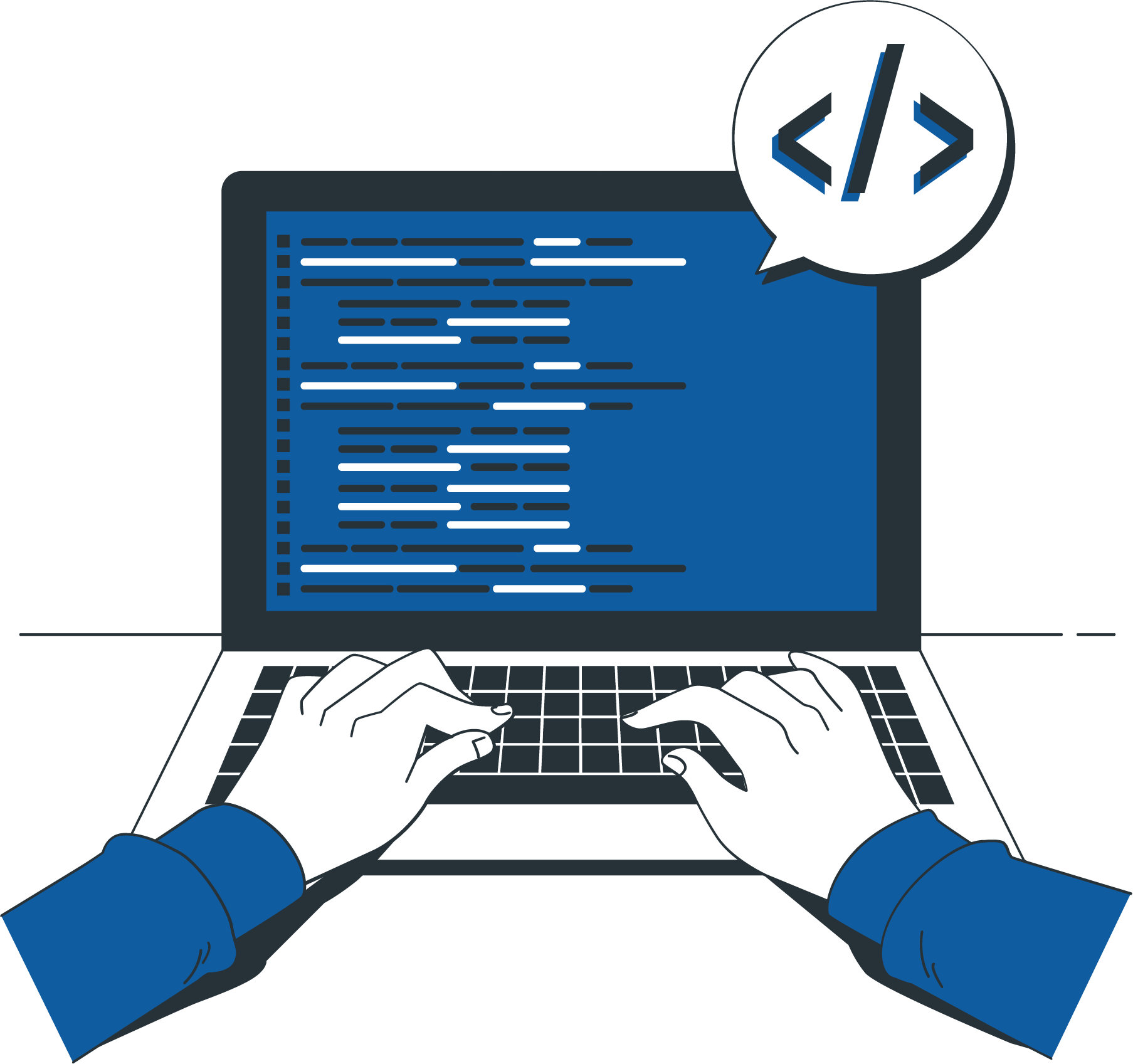 Recruit Outstanding Developers Today
250

+

Skilled Professionals