If you're planning to launch your business online, Shopify is an ideal eCommerce platform. High end customization, professional themes, secured Payment options, tons of readymade solutions makes it the best ecommerce platform for big and small businesses. This blog lists the top 10 reasons why Shopify is the best eCommerce platform.
What is Shopify?
Shopify is a leading eCommerce platform that allows businesses to set up and launch their online store effortlessly. It has many features that make it the best compared to other ecommerce platforms available. For example, Shopify has end-to-end integrations with Google Ads, advanced blogging functionalities, secured Payment Gateways, and more.
Statistics that Support Shopify Dominating the Race for the Best eCommerce Platform
Shopify's worldwide revenue in 2021 was more than 1.3 billion U.S. dollars in subscription solutions and around 3 billion U.S. dollars in merchant solutions.
Globally, Shopify holds 10% shares of all eCommerce platforms worldwide.
There are more than 6.25 million online stores created on Shopify and counting.
As of November 2022, the Shopify app hit 2.4 million downloads worldwide.
Countries with the most Shopify-powered eCommerce shops are the U.S. – 197 K+ Shopify online stores, Europe – 51 K+ Shopify online stores, followed by Oceania, Asia, & Africa.
Kylie Cosmetics, Sephora, ColourPop, Red Bull, Steve Madden, and Gymshark are among the most successful Shopify eCommerce stores.
Shopify app store comes with 6000+ applications that allow a high user experience with customizable features.
Discover the Top Reasons that Highlight Shopify as the Leading eCommerce Platform
70+ Professional & Customizable Themes for Rich Brand Values
A business cannot afford to lose its identity. Customization is the key to looking unique and professional in the never-ending online retail webshop. Shopify provides a company with more than 70 themes. World-class designers have developed these themes. A Shopify developer can customize the articles for rich brand value integration in layout, colors, logos, features, and more.
An Affordable Platform with a Range of Plans for Small & Big Businesses
The main idea behind launching your shop online via a readymade platform is to save development costs, effort, and time. The proper budget is pivotal in making the most of your online store. Shopify Plans have been designed keeping all these factors in mind. An entrepreneur with a small budget can start selling for a price as low as $9 per month. Similarly, larger enterprises can go for a $299 per month plan.
Each plan is unique in terms of the number of features. Have a look:
Shopify Lite – $9 per month
Shopify Basic – $29 per month
Shopify Standard – $79 per month
Shopify Advanced – $299 per month
Secured Payment Gateways Integration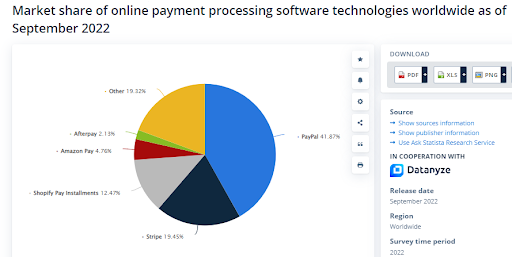 Regarding any eCommerce online business, security is pivotal in building conversion and the store's credibility. Shopify has an in-built PayPal Payment Gateway for safe and secured payment options. You can also integrate Stripe, Payment Cloud, and other Payment Gateways over your eCommerce store. Businesses can integrate Affirm, Afterpay, and others to offer shoppers the Buy Now Pay Later option.
14 Days of Free Trial Period
The try-before-buy option lets you make an informed decision about the chosen e-commerce platform. Shopify allows businesses 14 days of the complimentary trial period. Post-trial period businesses may choose a suitable plan to keep their Shopify stores running.
Tracks Online Store Progress with Advanced Analytics Reports
A business cannot measure the success of marketing campaigns and products without reports. Shopify allows you to create custom reports which help accurately track various campaigns, business growth, and more. It also supports wise decision-making with accurate data and estimates.
Offers Top Notch Features with 6000+ Apps
Shopify promotes the smooth integration of new features into eCommerce stores. The best eCommerce platform comes with more than 6000 applications in its marketplace. You can use these apps to extend the features efficiently over your ecommerce store. There's an app for almost everything. Whether you want to integrate FAQs, chatbots, A.I., product reviews, search engine optimization, or anything else, there's a readymade solution available in the app market.
Makes the Most of Google Ads Integration

Google ads are among the popular marketing tools. However, running a Google ad for your Shopify store for the first time may be overwhelming for any owner. Shopify addresses this issue with seamless integration of Google Ads and its ecosystem in your ecommerce store.
Simple to Use CMS Eases Management
A user-friendly CMS is essential to update website content and handling inventories. The Shopify platform benefits owners with easy management of products, variants, collections, tags, and shipping models. Moreover, there are tons of resources, including videos, blogs, and others, to train owners on how to make the most of their content management system.
Mobile-Optimized Performance promotes mCommerce
Mobile Commerce is the future of online stores. Shopify themes, templates, and apps are mobile-ready with screen-responsive features. The eCommerce platform also comes with good speed performance that boosts user experience for online shoppers.
Compatible with Dropshipping Practice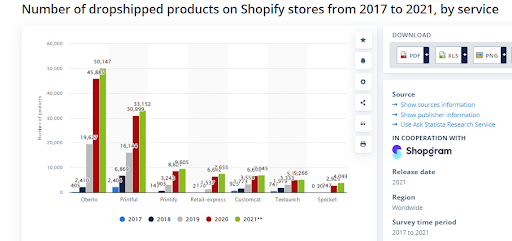 Dropshipping, which has been a rage in the eCommerce world, is compatible with Shopify. Shopify offers multiple apps in its marketplace that allow businesses to practice dropshipping commerce easily and conveniently.
Free Shopify POS & Seamless Integrations
Shopify has an inbuilt Point-of-Sale available for zero extra charges. The Shopify POS allows businesses to sell from physical locations with convenience. So you can run your business online and offline hassle-free.
---
Must Read:  Magento vs Shopify: Which One Best Suits Your Business?

---
Wrapping Up
That was all about why Shopify is the best eCommerce platform. If you are launching an Ecommerce website, it's advisable to use the right ecommerce platform like Shopify. There are tons of Shopify apps you can use for a professional outlook, which is overwhelming for a beginner.
A Shopify development company creates a professional website with intuitive web designs and standard eCommerce features.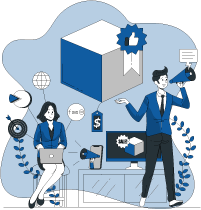 Choose the Best Shopify Development Company for Outstanding Results!
250

+

Skilled Professionals